Real Estate Investments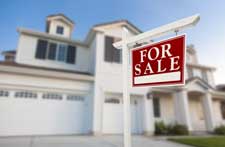 The majority of the world's wealthiest entrepreneurs credit the growth of their wealth to real estate assets. Commercial and Residential properties are tangible assets that yield cash flow and appreciation over time. Our business strategy focuses on building a substantial real estate portfolio of income producing properties along with capitalizing on the acquisition of distressed residential assets and fractured developments. We see each component that we have in place an integral part to generate long-term wealth for all of our private investors. We partner and/or joint venture with our qualified investor clients in real estate projects that might be too large to handle alone, but become possible when working together. By providing the expertise in identifying, negotiating and managing the investments, we provide our private investors with an integral part of the "Make Your Money Work For You" philosophy.
Every Aspect
If you are looking to get into the property business, get out, or just looking to buy a home, Complete Landlord Solutions is here to help you through every step along the way. Although we are a property management company and mainly concern ourselves in managing and renting, buying and selling are also a very large part of the property business, and we will be here to help in every aspect of real estate that you will need help with. Our brokers will work diligently to help you get what you are looking for, whether that is buying or selling a home. You can get into contact with one of our brokers by visiting the Contact Us page on our website or by calling us at (812) 645-2511.
Inquire About Our Services